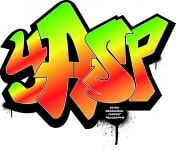 The young Aboriginal support program is for all Aboriginal and Torres Strait Islander people aged 12-25 in Northern Tasmania.
What do we do?
There are several ways that we work:
We can provide individual support to help you create goals and achieve them. These goals are completely up to you. They might include staying engaged with school, accessing health services, improving your relationship with family and friends, worries about school or work or maintaining community and cultural connections
 We provide education and information programs in schools on issues that are relevant to young people. Some of these might be relationships, drug and alcohol, self esteem, sexuality, sexual health, budgeting and money matters.
We also attend community events, so keep an eye out for us!
How to access?
You can access our programme in a few different ways:
Individual support:
You can pop in and see us or give us a call . You can ask another service provider to refer you.  Your parent or guardian can contact us to refer you.
School Program:
If you hear we are coming to your school ask your teacher if you can be involved in the programme or ask your school to contact us and we can discuss running a group in your school.
Download the yAsp referral form
The young Aboriginal support program (yAsp) is funded by the Australian Government through the National Indigenous Australians Agency